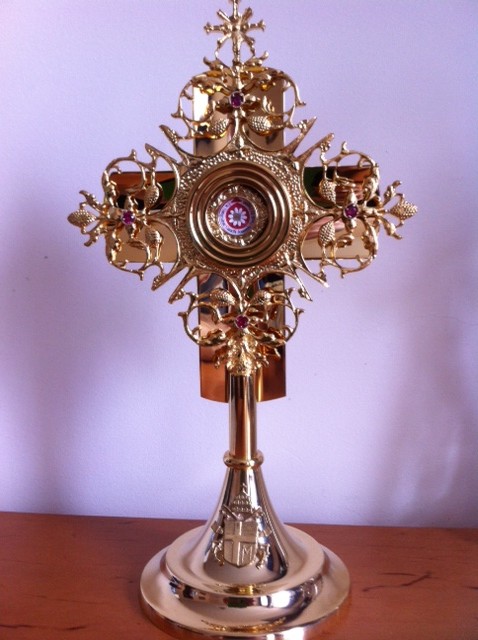 The parish has received a first class relic of the blood of St John Paul II from the former personal Secretary of St John Paul II, Stanislaw Cardinal Dziwisz.The relic is now in a beautiful Reliquary bearing the coat of Arms of John Paul II.
The following days will be special days when the veneration of the relic will be exposed to the faithful:
April 2nd Anniversary of death of St John Paul II
May 18th Birthday of St John Paul II
June 2nd Anniversary of Papal visit to Cardiff.
August 26th Our Lady Queen of Poland.
Oct 16th Feast day of St John Paul II
Nov 1st Anniversary of Ordination