Welcome to the Roman Catholic Parish of the Sacred Heart, Morriston
25.09.2020 Swansea Local Lockdown
The Welsh Government frequently asked questions can be found here.
The existing Covid-secure requirements remain the same for attendance at Sacred Heart, including 2m social distancing between families or individuals living alone, wearing a face covering indoors and good respiratory and hand hygiene. We thank you for taking care of each other and the wider community by respecting social distancing requirements inside and outside parish buildings. Further details in the regular parish newsletter, please follow the link above.
11.07.2020  Phase Two The Public Celebration of the Holy Mass
As you will have heard on Friday the Welsh assembly has allowed Places of Worship to once again resume the Public Celebration of Acts of Worship. Further instructions will be issued by the Archbishop these next days so we are in a process of transition and the Public Mass may begin at the end of the week or next weekend.
Please note that as the Sunday Mass Obligation is still suspended for the time being and with many people anxious about returning to Church ( also manifest  by the few who presently attend   Church when it is  open for Adoration) or are Shielding or self- isolating then the regular Sunday Mass schedule will not come back into effect for some time. This means that there will only be possibly a Vigil Mass on the Saturday Night 5.30pm and then 1 mass on a Sunday 11am . Parishioners will be expected to spread themselves out over the course of the week to attend Mass so as to avoid large gatherings inside and  also to give time for the Church to be cleaned.
Stewards will be needed as well as cleaners so this next stage is no simple task. . Many other changes to the mass have taken place in England already concerning readers, music the manner of the distribution of Holy Communion eg some places Communion is distributed after the blessing so people leave immediately a. There can be no congregating to chat in church  and social distancing will be expected on the grounds and adjoining area.
In some Diocese there are restrictions on priests saying Mass because of their age or vulnerability which may mean that some of us will have to go elsewhere to help with Sunday Mass
This change may come into effect this week so notice will be given through email to registered parishioners, on parish website, Shrine Facebook and announced during the live streamed Mass
Eucharistic Adoration
Please not that the following apply during the opening hours of Adoration .
Please note the following must be observed.
Two volunteers will be present at all times. One at Entrance and one at Exit.
Hands will be sanitised on entry and exit.
The Toilets are locked
Candles will be lit be the volunteer
Only 4 benches are open ( more will be open if necessary)
Masks/face coverings  are optional
There is hand spray on each bench together with a wipe for  you to clean your bench after use and dispose in the bench bin
Do not touch the statues or other benches on going to your place.
A one way system is in operation. Enter through main door , exit through lower door.
Only the less able are allowed to enter through lower door.
Groups cannot form to pray out loud or sing eg the Rosary or Chaplet.
Your full cooperation with the volunteer is expected and needed for your safety.
At the end of the opening time the Blessed Sacrament will be reposed and the church cleaned.
Anything left in the church will be disposed of or quarantined.
Opening times may vary week to week as we are dependant on the volunteers. PPE is available for the volunteer only eg face mask and gloves.
The volunteer will have Mass offering envelopes, Easter Offering  and general offering envelopes
All doors will remain open during the duration of opening times
It is not necessary to book a place for adoration.
NB if the Church door is closed it means the Church is locked. Please do not come early and bang on the door and disrupt the Mass
If you would like to assist as a volunteer please contact Fr Andrzej morriston2@menevia.org
DIOCESAN UPDATES:
11.07.2020 Opening – Places of Worship – Menevia
03.07.2020 UKBA – SETTLED STATUS
03.07.2020 EMERGING FROM LOCKDOWN – MENEVIA
20.06.2020 Notice of details for Church Opening from Archbishop Stack
06.06.2020 Guidance on Reopening Catholic Churches for Individual Prayer
19.03.2020 PASTORAL LETTER FROM ARCHBISHOP GEORGE STACK MENEVIA Feast of St Joseph
Canon Jason will offer Holy Mass at the usual weekday times from now on. The stream can be found on the Shrine Facebook page (click the 'f' logo at the top of this page. It is also available via the Divine Mercy Wales Youtube channel.
Divine Mercy chaplet 10 minutes before Holy Mass Daily.
Mass times as usual are:
Monday 9.30am
Tuesday 9.30am followed by St Anthony devotion
Wednesday 7.30pm followed first Wednesday's by devotion to St Peregrine
Thursday 9.30am
Friday 7.30pm
Saturday 10.30am
Sunday 11.00am
If you do not have your own Sunday, Weekday or Daily Missal (available online from CTS Bookshop and many other online bookshops) the texts can be found on Universalis – follow the yellow link above. Universalis is also available on iPhone and Android app, and there is an option for readings to be emailed. Follow the link for more details.
Divine Mercy Wales livestream
SUNDAY AND WEEKDAY MASS AND SERVICE TIMES: Please see newsletter for full details of Mass times, Holy hours and confessions. The newsletter can be viewed on the Newsletters page of this website, our Shrine Facebook (follow the F logo at the top of this page), and you can receive the e-version of the newsletter with additional links and information from Fr Andrzej, email him at  morriston2@menevia.org to be added to this mailing list.
Walsingham 24/7 Live stream service
Morning
08.30 – Morning Prayer
09.30 – Holy Mass
10.30 – Talk
11.00 – Rosary
12.00 – Angelus and Holy Mass
Followed by Adoration until 3pm
Afternoon
15.00 – Divine Mercy Chaplet, Benediction and Rosary
15.45 – Exposition of the Blessed Sacrament
16.00 – Spiritual Reading
17.00 – Vespers
Evening
18.00 – Angelus and Holy Mass in Latin followed by Rosary
20.00 – Compline and Meditation
20.30 – All night Exposition
Buckfast Abbey livestream
Contact
PARISH CONTACT DETAILS:
Parish Priest:          Fr Jason Jones STB
Assistant Priest:    Fr Andrzej Kuklinski
Presbytery: School Road Morriston SA6 6HZ
Tel: 01792 771053
Tel for Emergency Sick Calls, Last Rites, Hospital: 07792 003905
Clergy email:
Parish Sisters:
Sr Mini Thomas and Sr Jacqueline de Souza: 07380 896874
Convent of the Daughters of the Sacred Heart, 15 Horeb Road, Morriston, Swansea SA6 7AJ
Sacred Heart Centre Hire: 07838 249060  (hall bookings only on this number)
The Parish Centre has been adapted to Covid-secure requirements. Only compliant activities can resume. Contact for more details.
Parish Safeguarding Representative: Elaine Rees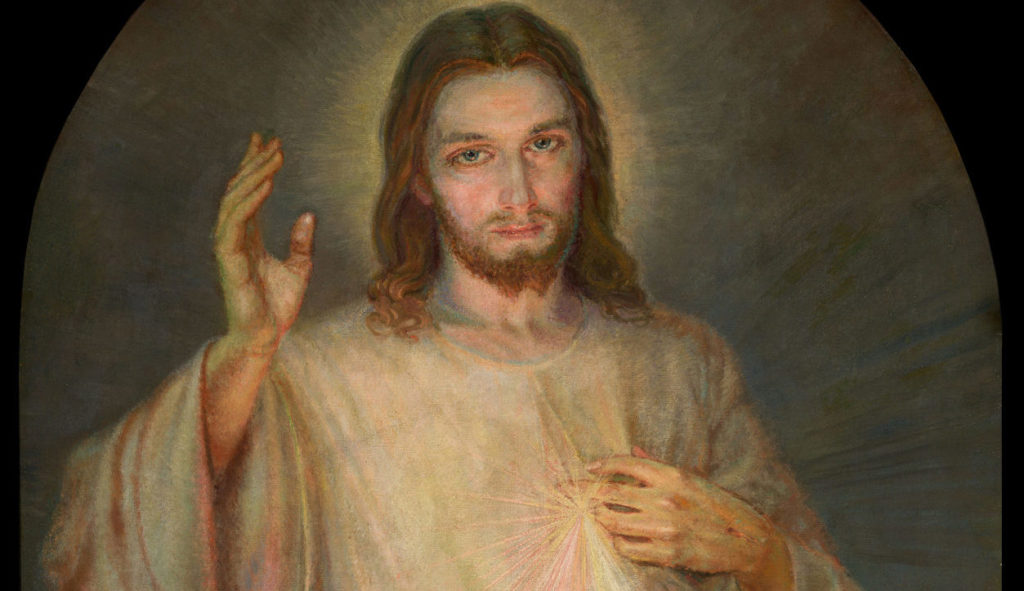 Divine Mercy Novena of Chaplets
Click the image to pray the Divine Mercy Novena of Chaplets from Good Friday to Divine Mercy Sunday
THE DIOCESE OF MENEVIA SCHOOL OF EVANGELISATION AND CATECHETICS:
Established by the Bishop of Menevia, the Diocese of Menevia School of Evangelisation and Catechetics (DOMSEC) provides formation and support to Catholics (clergy and laity) who proclaim the Good News of Jesus Christ and form others in the Catholic faith.
For more information visit the website at: domsec.org.uk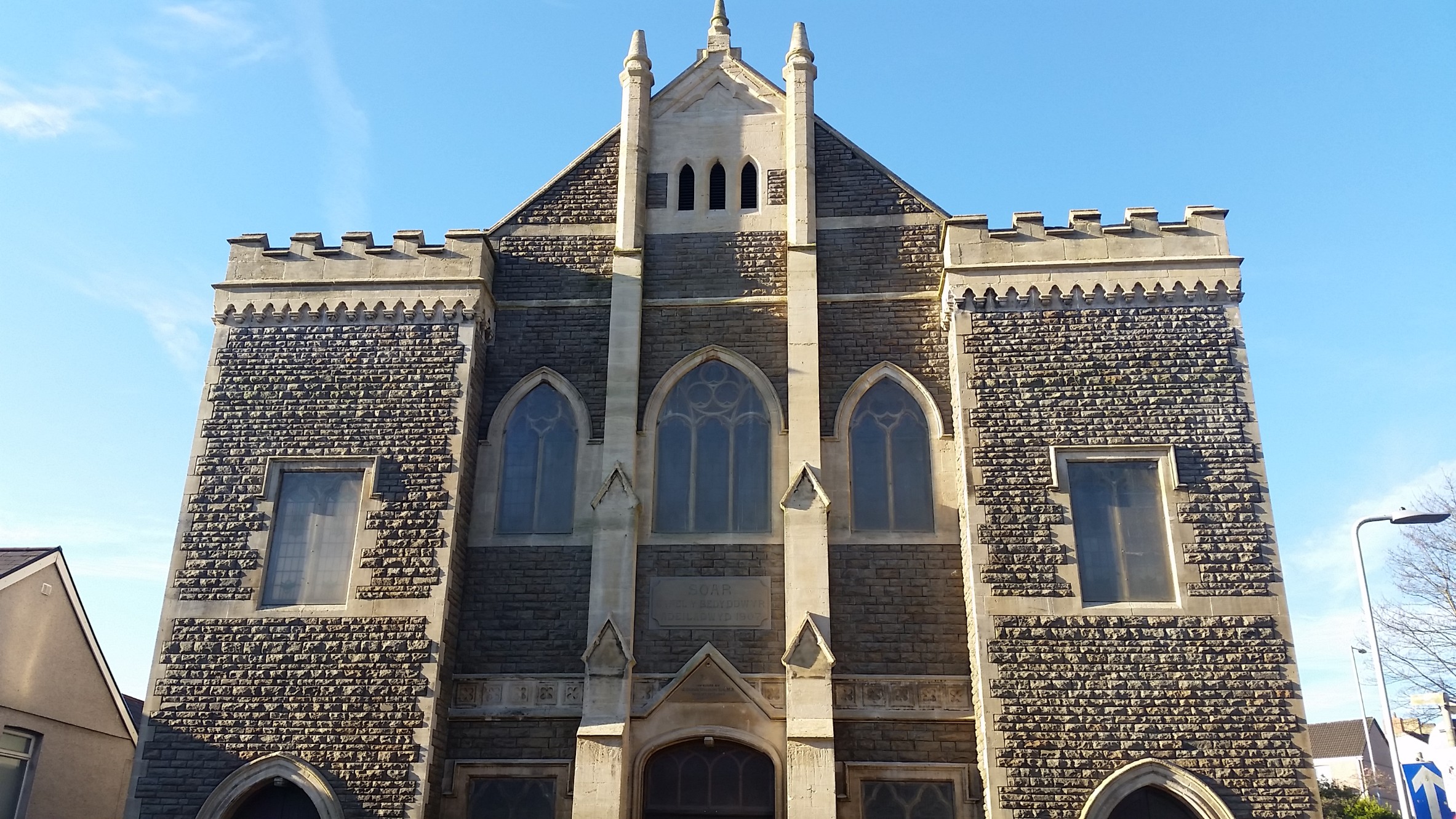 Sacred Heart Centre
Find out about our parish hall, the Sacred Heart Centre, including how to make a booking and room availability.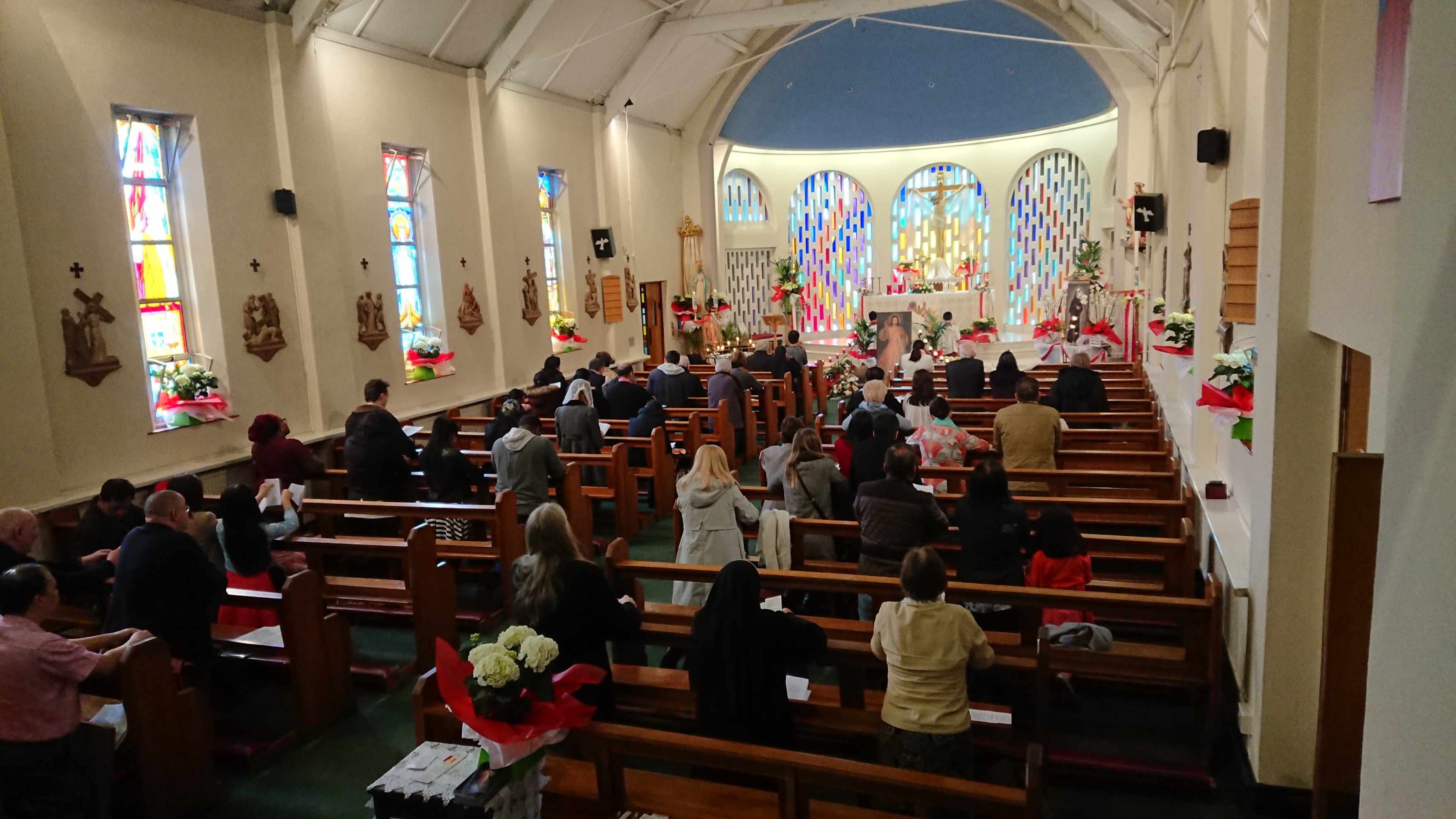 Divine Mercy Sunday 2018
First Sunday of Divine Mercy at the Menevia Shrine of Divine Mercy, Church of the Sacred Heart Morriston.
On Sunday 8th April, people across the Diocese gathered for the celebration of Divine Mercy Sunday. Scheduled to start at 1.30pm, devotees started arriving at 12.30 to get a seat in what was going to be a standing room only celebration.
At 1.30 pm the queue for confessions was already three pews deep and many of the penitents and other participants had bought their Images of divine Mercy to be blessed. After the Blessing and various prayers to open the afternoon, the Blessed Sacrament was solemnly exposed on the Altar. during the time of prayer and the hour of Mercy devotion, confessions were continuous being heard by Fr Artur and Fr Andrzej. Devotions were led by Fr Jason. and included a Sung Chaplet of divine Mercy, readings from the Diary of St Faustina, Hymns and litanies. The Hour of Mercy was concluded with Benediction of the Blessed Sacrament. At 4pm the Solemn Mass of the Feast was celebrated by Fr Jason who was assisted by Deacon Mathew Roach Saunders and 10 Altar Boys. Confessions continued until 5.30 pm. Fr Jason spoke about the History of the Feast in the Diocese has involvement in the celebration since 1989 and how happy he was to be celebrating this day at an official Shrine within the Diocese. At the Conclusion of the Mass there was an opportunity for all to venerate the 1st Class relics of St John Paul II and St Faustina and also to be blessed with the oil of St Faustina.
Many testimonies have been received from those present acknowledging the beauty of the day and the graces received on this the first Feast of Divine Mercy for the Menevia Shrine of Divine Mercy.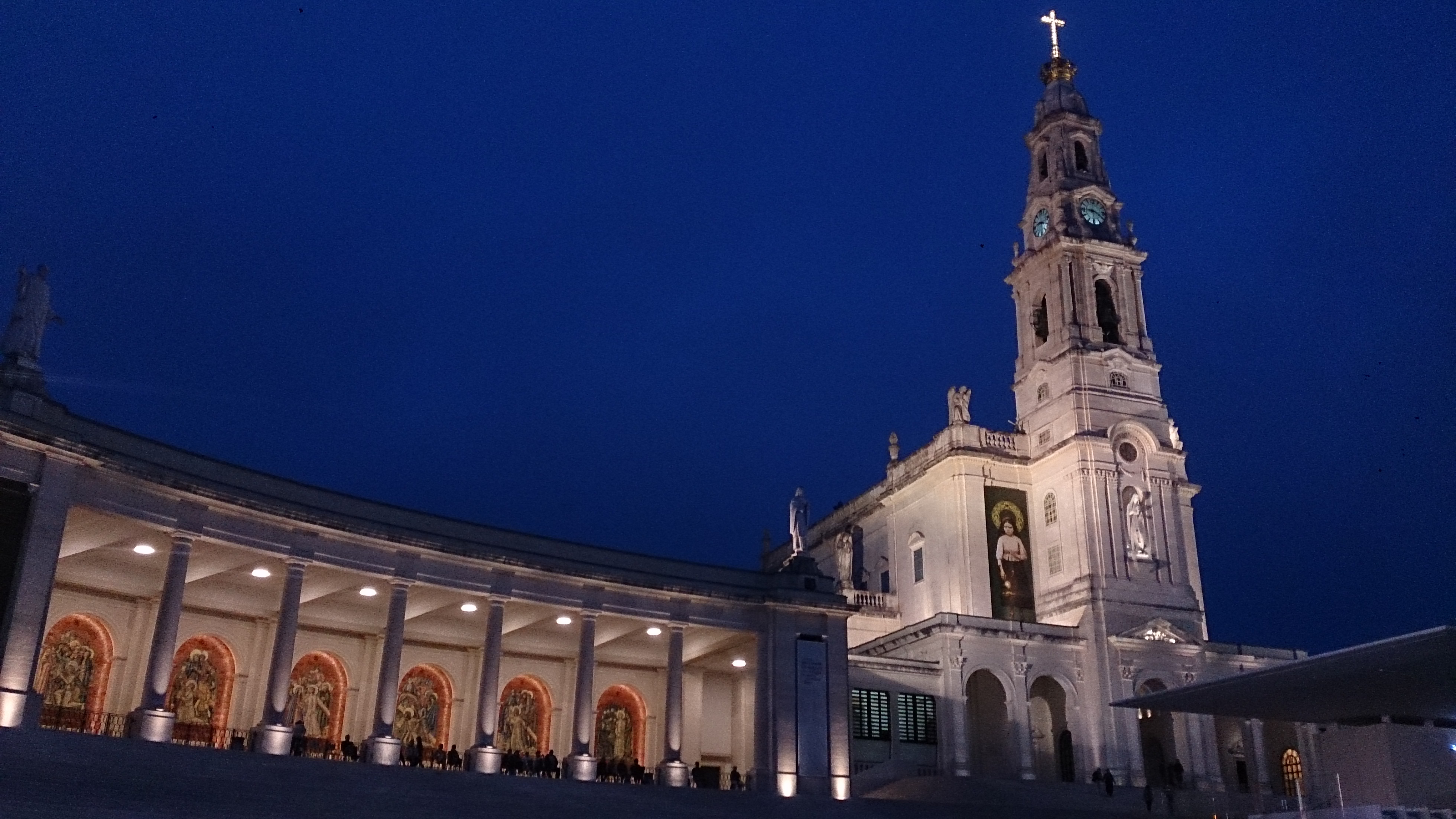 30 May – 3 June 2017 Parish Pilgrimage to Fatima
Click the image of the Basilica of Our Lady of the Rosary for images of the parish trip to the Shrine of Our Lady of Fatima, Portugal.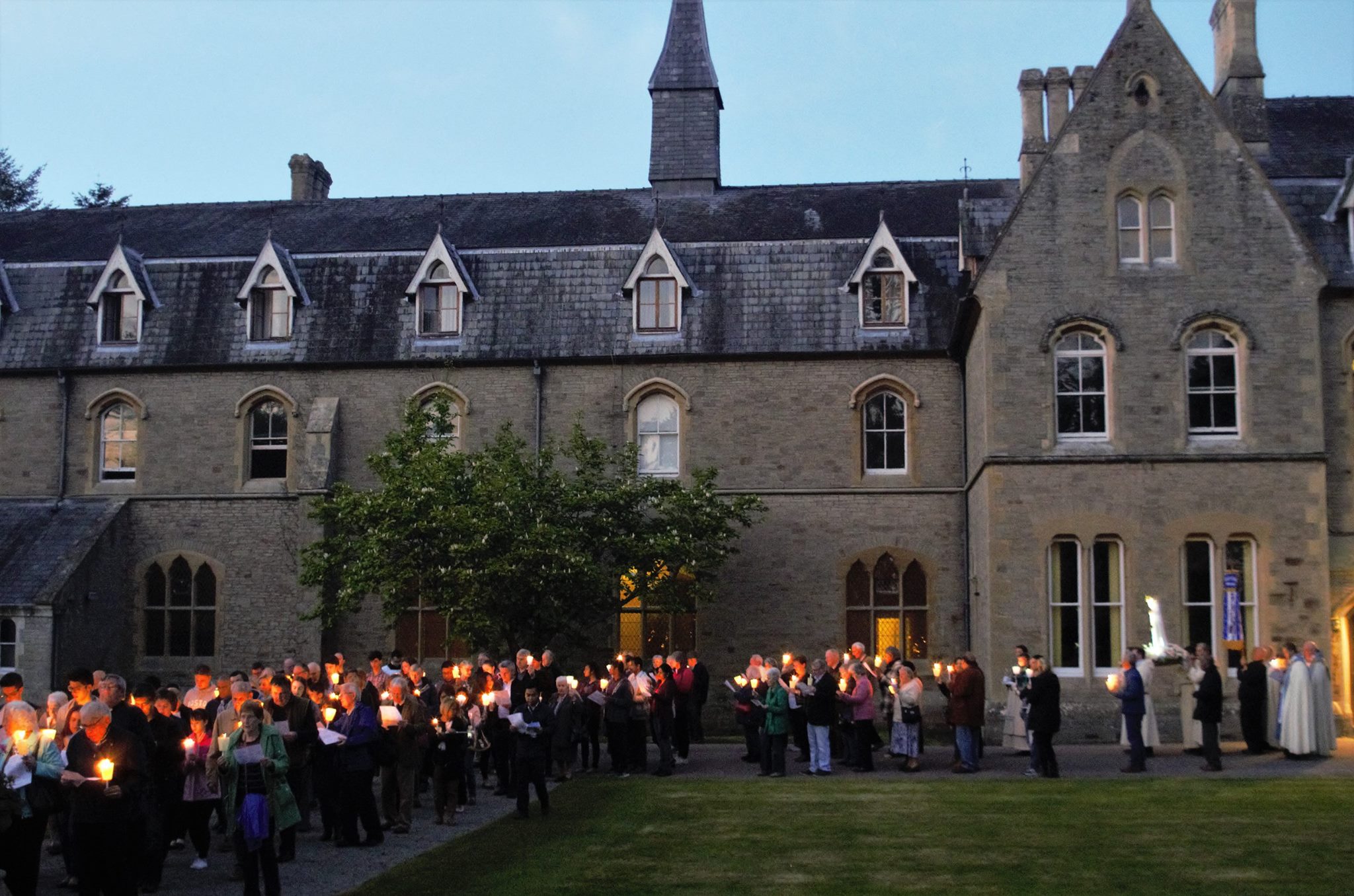 10 May 2017 May procession at Belmont Abbey
A group of 35 pilgrims from the diocese from Mumbles, Townhill, Morriston and Neath parishes attended the annual May procession in honour of Our Blessed Lady at Belmont Abbey on the 10th May. Thanks to Fr Mansel of Mumbles parish for arranging the transport. This year was particularly special, taking place in the 100th year since the apparitions at Fatima in 1917. In glorious sunshine, thanks to the World Apostolate of Fatima in England and Wales, the pilgrim statue of Our Lady of Fatima was carried in procession through the Abbey gardens accompanied by the recitation of the Holy Rosary, followed by a beautiful service in the Abbey church.
Father Jason Jones, parish priest of Sacred Heart Morriston gave the homily, speaking about how Our Lady through her apparitions points us towards the central message of Christ. He also spoke on the role of the World Apostolate, and pilgrims were given the opportunity to consecrate themselves to Our Lady of Fatima, as well as to pledge themselves to Our Lady by taking on the brown scapular of Our Lady of Mount Carmel. During the final hymn, as usual pilgrims were delighted by the shower of blossom petals over Our Lady and the opportunity to venerate the relics of Blesseds Francisco and Jactinta, due to be canonised by Pope Francis in Fatima on the feast day of 13th May.
Photos by Mr Slawomir Purzycki